Unleash the Fun with Bounce House & Water Slide Rentals in Fox Island, WA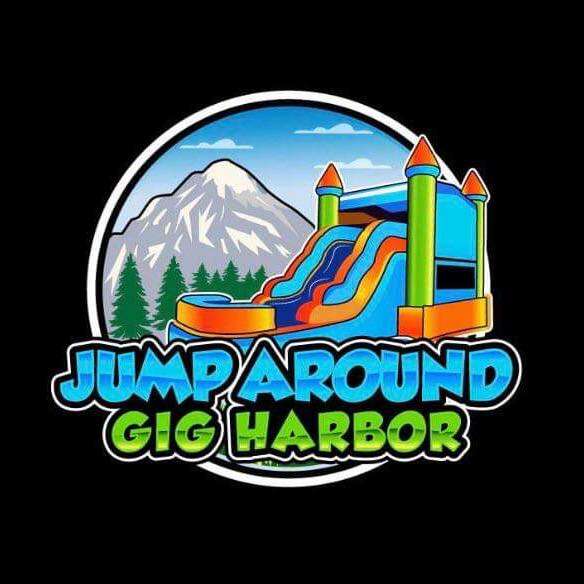 When it comes to fun in Fox Island, Jump Around delivers!
Welcome to Jump Around, your ultimate source for bounce house and water slide rentals in Fox Island, WA! Our mission is to provide you with the most exciting and memorable experiences for kids and families in the region. We specialize in delivering inflatable fun to various neighborhoods such as Fox Island Estates, Island View, and Cedrona Bay, as well as to schools, churches, and landmarks across Fox Island.
At Jump Around, we understand the importance of quality and safety. Our selection of inflatables includes moonwalks, jumpers, obstacle courses, and games perfect for children's parties and events at local schools like Voyager Elementary and Fox Island Montessori. We also cater to church functions at institutions like Fox Island United Church of Christ and St. Nicholas Catholic Church.
We take pride in offering a wide variety of rental options at affordable prices, ensuring that everyone has a chance to enjoy our services. With our excellent customer service and extensive experience in the party rentals industry, we can cater to all your event needs.
Located in Washington, our rentals are available for people living in Tacoma and the surrounding areas. Whether you're planning a family gathering near the Fox Island Historical Society Museum, a school event, or a church function, our bounce houses and water slides are sure to bring joy to everyone. Our availability and flexible booking options make planning your event hassle-free.
Jump Around is the go-to place for families and community members seeking top-quality party rentals. Our logo, which represents fun and excitement, has become synonymous with unforgettable experiences in Fox Island, WA. Check out our website for easy navigation, pricing details, and a full selection of bounce houses, water slides, and more. Make your next event a hit by renting from Jump Around!
Check Out Our Awesome Inflatables & Party Rentals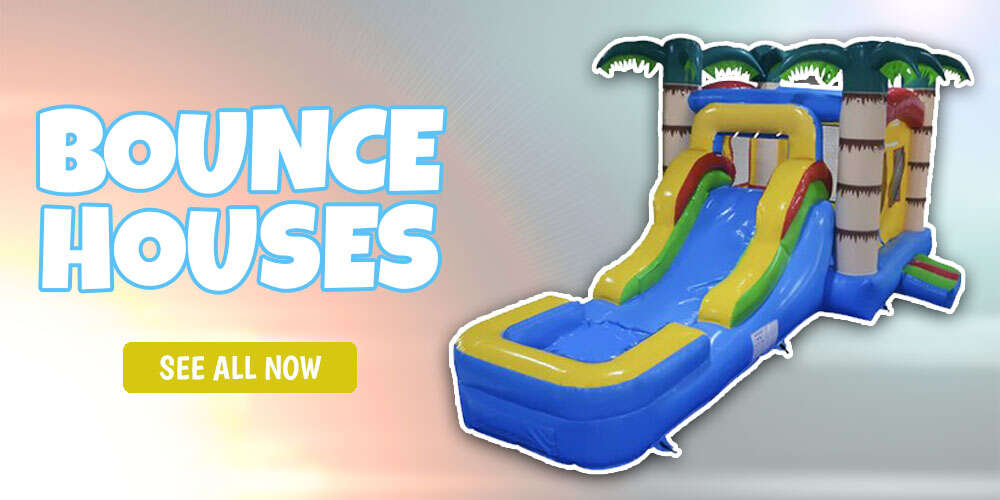 Bounce Houses Rentals
Jump Around Gig Harbor is your premier choice for bounce house rentals in Fox Island, WA. We provide top-quality, safe, and clean inflatables perfect for any occasion, from birthday parties to community events. Our wide selection of bounce houses caters to various themes and age groups, ensuring endless fun for everyone. With competitive pricing and exceptional customer service, Jump Around Gig Harbor makes it easy to elevate your event to the next level. Choose us for your next Fox Island celebration and let us create unforgettable memories for you and your guests.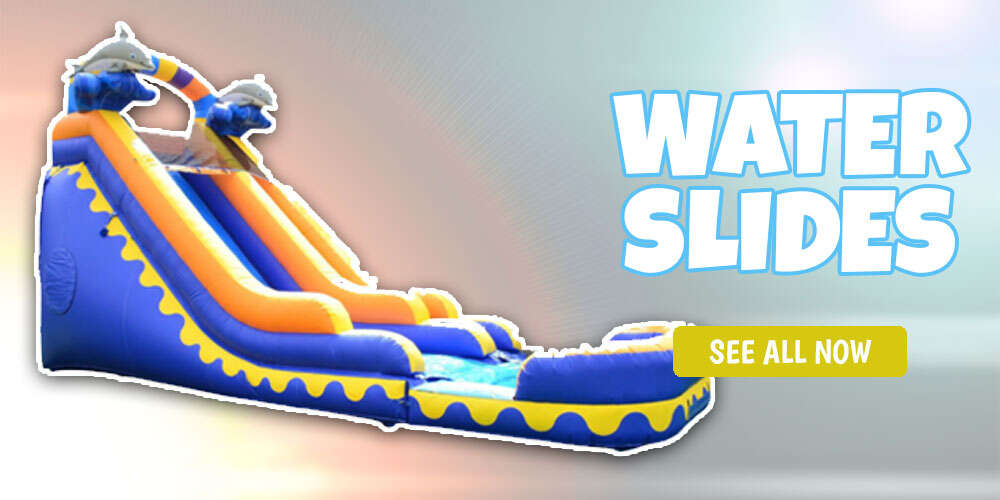 Water Slides Rentals
Jump Around Gig Harbor offers the best water slide rentals in Fox Island, WA, bringing excitement and joy to any summer event. Our high-quality, well-maintained water slides guarantee safe and refreshing fun for kids and adults alike. With a variety of designs and sizes to choose from, our water slides cater to different age groups and party themes. Experience seamless booking and outstanding customer service with Jump Around Gig Harbor, ensuring your event is a success. Make a splash at your next Fox Island gathering with our thrilling water slide rentals, creating lasting memories for all.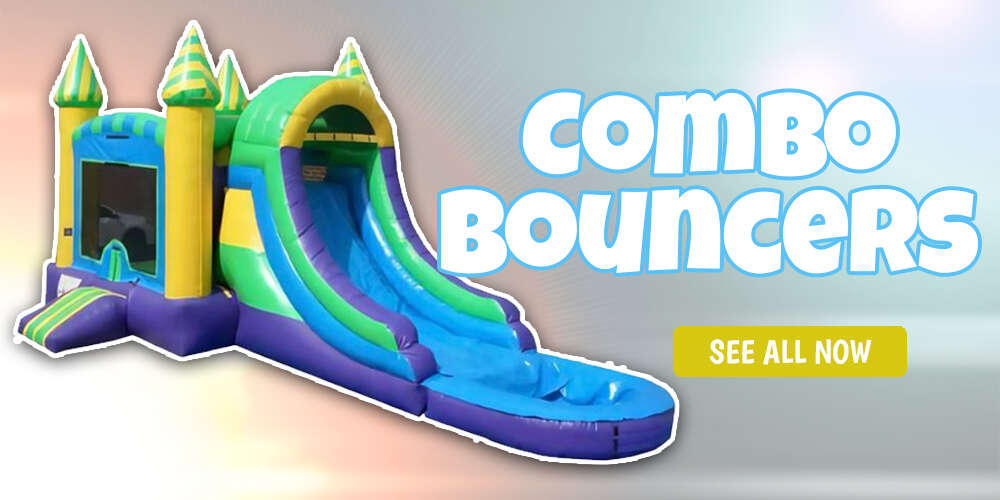 Combo Bouncer Rentals
At Jump Around, we offer an exciting range of combo bouncer rentals in Fox Island, WA, providing the ultimate entertainment experience for your event. Our combo bouncers combine the best of both worlds: bounce houses and slides, ensuring endless fun for kids of all ages. Made with top-quality materials and adhering to safety standards, our combo bouncers guarantee a worry-free experience. Choose from various themes and designs to perfectly match your party atmosphere. With competitive pricing and exceptional customer service, Jump Around ensures that your Fox Island event will be a memorable and enjoyable occasion for everyone.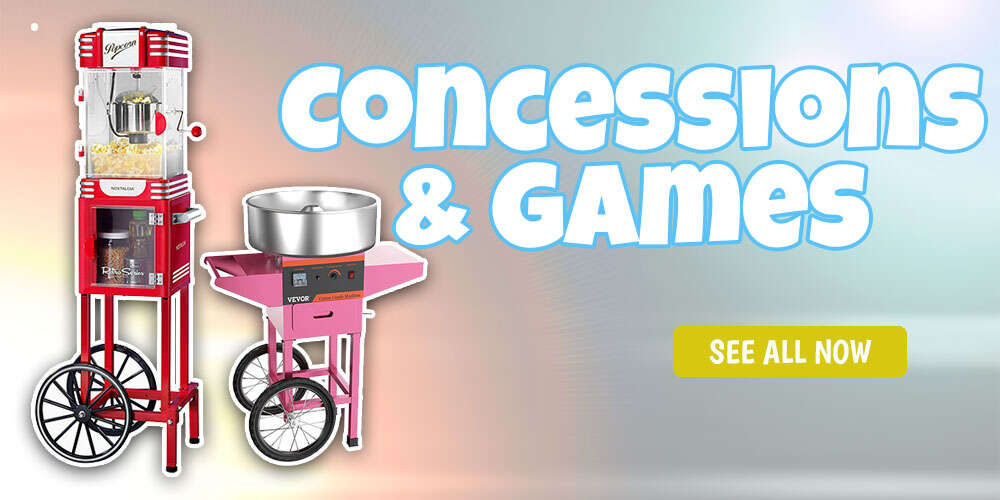 Concessions & Game Rentals
Jump Around offers an enticing selection of concessions and game rentals in Fox Island, WA, to enhance your party or event experience. Our concessions include crowd favorites such as popcorn, cotton candy, and snow cone machines, adding a delightful touch to your celebration. Our game rentals feature a variety of interactive and entertaining options, perfect for engaging guests of all ages. With Jump Around, you can effortlessly elevate your event's atmosphere and create lasting memories. Benefit from our competitive pricing, excellent customer service, and commitment to quality, making your Fox Island event truly unforgettable.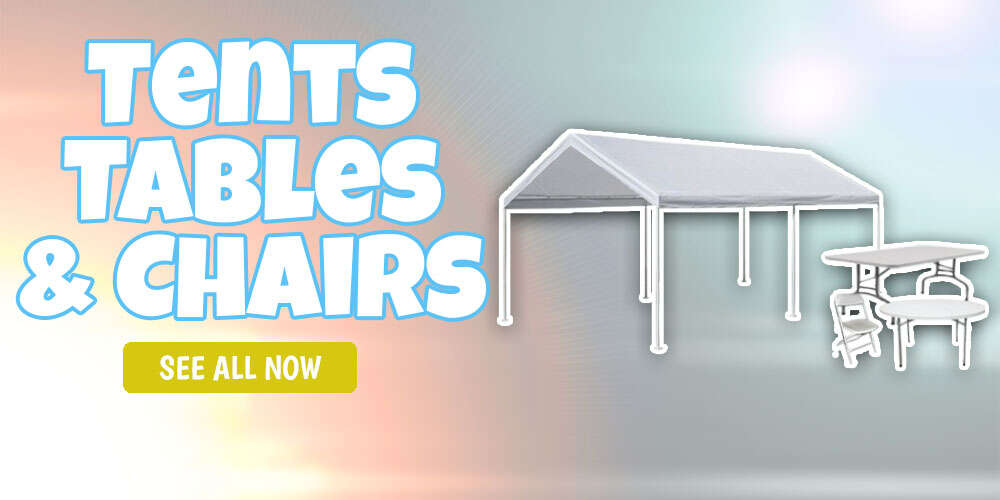 Tents, Tables & Chairs
Jump Around provides a comprehensive selection of tent, table, and chair rentals in Fox Island, WA, ensuring your event is comfortable and well-organized. Our high-quality tents come in various sizes to accommodate your specific needs, offering protection from the elements and creating a welcoming ambiance. Our sturdy tables and chairs are designed for optimal comfort, allowing your guests to relax and enjoy the festivities. With competitive pricing, excellent customer service, and a commitment to satisfaction, Jump Around makes it easy to arrange the perfect setup for your Fox Island event, leaving you to focus on creating memorable moments.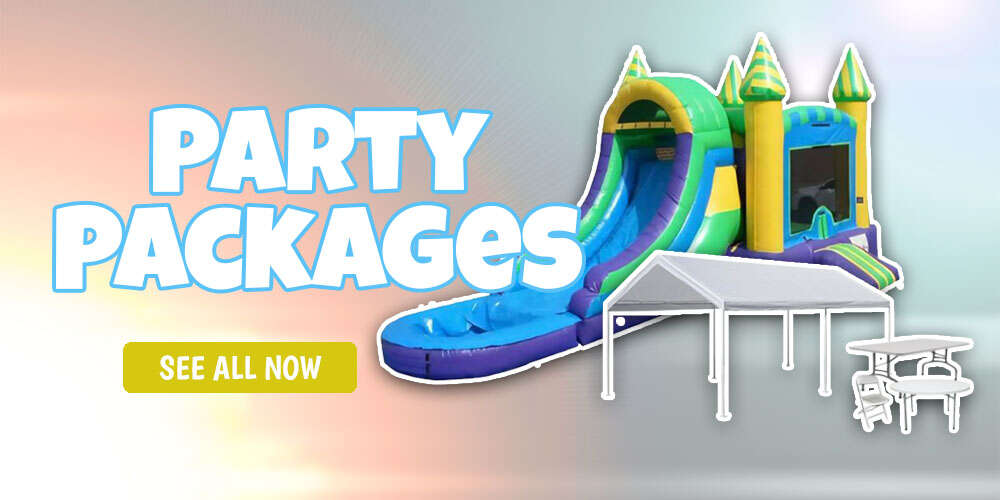 Party Package Rentals
Jump Around offers comprehensive party package rentals in Fox Island, WA, to simplify your event planning process. Our packages combine popular inflatables, tents, tables, chairs, concessions, and games, providing a one-stop solution for all your party needs. With various options tailored to different themes, age groups, and budgets, we make it easy to create an unforgettable experience for your guests. Our competitive pricing and exceptional customer service ensure a seamless rental experience. Choose Jump Around's party packages for your Fox Island event and let us help you create lasting memories while you sit back and enjoy the celebration.
5 Great Reasons to Choose Jump Around in Fox Island
Exceptional Quality and Safety: Jump Around prioritizes the safety and well-being of its customers by providing top-quality, clean, and well-maintained inflatables. Our bounce houses and water slides undergo thorough inspections and meet all safety standards, ensuring a worry-free experience for both children and parents.
Wide Selection of Inflatables: Jump Around offers an extensive range of bounce houses, water slides, obstacle courses, and games to suit any party theme or age group. With our diverse collection, you can be sure to find the perfect inflatable for your event, keeping everyone entertained and engaged.
Competitive Pricing and Flexible Booking: We believe that memorable experiences shouldn't break the bank. Jump Around offers competitive pricing, allowing families and organizations to enjoy our inflatables without straining their budget. Plus, our flexible booking options make it easy to plan your event according to your schedule and needs.
Outstanding Customer Service: Jump Around is committed to providing excellent customer service to ensure your event goes smoothly. Our friendly and professional team is available to answer any questions, help you choose the right inflatables, and provide guidance throughout the rental process. We strive to exceed your expectations and make your experience with us a pleasant one.
Local Expertise and Community Involvement: As a Fox Island-based company, we have a deep understanding of the local community and its needs. We take pride in catering to neighborhood events, schools, and churches in Fox Island and the surrounding areas, fostering a strong connection with our customers. By choosing Jump Around, you're not only supporting a local business but also contributing to the community's growth and success.