Combo Slides

All Bounce House, Waterslide and Inflatables will be unavailable for outdoor rental from October 23rd 2023 - April 22nd 2024. If you would like to rent a inflatable for indoor use please call/text us at

(253) 246-1688
We cannot deliver up or down stairs of any number, terraced yards, steps, steep hills or through any home or residence.
Minumum 50" of clearance through any entry to set up site is required.
Path to set up site must be cleared of all obstructions and debris.
No Park Delivery.
Drop off and setup will occur between 9:00 am and noon the day of the event. Delivery times are dependant on the scheduled rentals that day.
Pick up will occur between 6:00 pm- 9:00 pm the day of the event.
Purple Lightening Bounce House with Dual Slide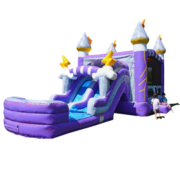 T-Rex Bounce House with Dual Slide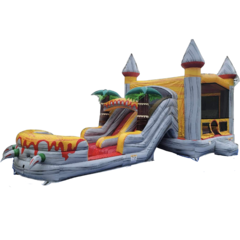 42' Nuclear Run Obstacle Course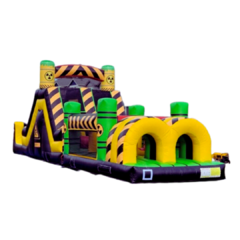 Aladdin Bounce House with Slide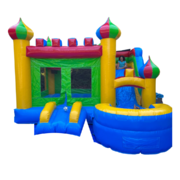 Castle Bounce House with Slide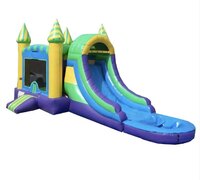 Tropical Rain Bounce House with Slide